Experience the Next Evolution of Luxury with the All-New 2022 Lexus NX
You've never seen, felt, or experienced anything like the all-new 2022 Lexus NX. As Lexus' first plug-in hybrid electric vehicle, this immaculately crafted SUV will deliver an unparalleled sense of luxury and style for your drives around the Washington DC area. With next-generation innovation, the all-new Lexus NX delivers sophisticated performance and interior luxury. And with some of the best technology that the automobile industry has to offer, you can stay connected, entertained, and safe as you cruise to your destinations in Silver Spring.
If you want to experience what the 2022 Lexus NX has to offer, then you're not alone. We will soon have this all-new plug-in hybrid SUV at our dealership in Rockville. If you have any questions about the Lexus NX or want to stay informed with future updates, don't hesitate to contact Ourisman Lexus of Rockville.
Exterior Design
The 2022 Lexus NX is here, and it's ready to blow you away with its unique, revolutionary design. With this all-new exterior design, your plug-in hybrid SUV will feature a wide, powerful stance that takes command of the road wherever you want to drive. The new Lexus NX also features all-new 20-inch gloss black aluminum wheels, further adding to the uniqueness of this one-of-a-kind luxury SUV. At the back, your Lexus NX will feature full-width blade taillamps that come with new LED illumination that will dazzle Rockville drivers following behind you. At the top, your SUV will come equipped with a panoramic moonroof so that everyone inside can do some stargazing or feel the fresh air of the Potomac region.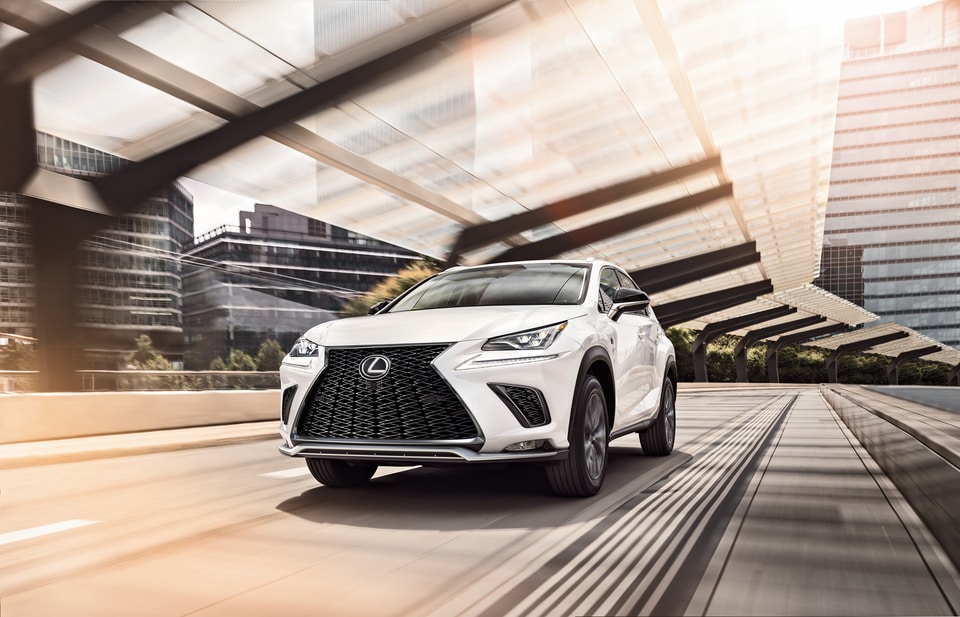 Performance
This is Lexus' first plug-in hybrid electric vehicle, and it's ready to push some boundaries. With this Lexus NX, you'll experience dynamic performance and powerful acceleration with the combination of a powerful 2.5-liter in-line four-cylinder combustion engine and an efficient electric battery. Thanks to this fantastic construction under the hood, your Lexus NX will have the ability to rocket to 60 miles per hour in an estimated six seconds. And with the addition of an enhanced, refined all-wheel drive system, your drives around Laurel will feature better handling and traction than the competition. When this SUV's battery is fully charged, you can even cruise around Washington DC with only electric power! With an estimated electric driving range of 36 miles, you can coast to work and back with the smooth, satisfying power of electric driving.
Safety Features
Driving around the Washington DC area can sometimes be dangerous. With many other drivers operating their vehicles carelessly, you need to be on alert at all times to make sure that you avoid a collision. But even if you're always paying attention to your surroundings, the human mind can only work so fast. That's where your Lexus NX comes in. With the advanced Lexus Safety System+ 3.0, you can have access to a high-tech suite of safety features that will put the safety of you and your passengers first. With a wide variety of useful features - such as automatic braking, pedestrian & cyclist detection, adaptive cruise control, automatic high beams, traffic sign recognition, and more - you can drive with confidence knowing that your SUV will do everything it can to watch your back.
Get Your 2022 Lexus NX
Are you ready to experience the next evolution of driving in the Washington DC area? Here at Ourisman Lexus of Rockville, we're ecstatic at the prospect of selling this amazing all-new SUV to our customers. Contact us now to learn more about the all-new 2022 Lexus NX and when it will be available at our dealership. We can't wait to see you driving back home in your own little piece of the future with a Lexus NX.